Bobby P. – Client Spotlight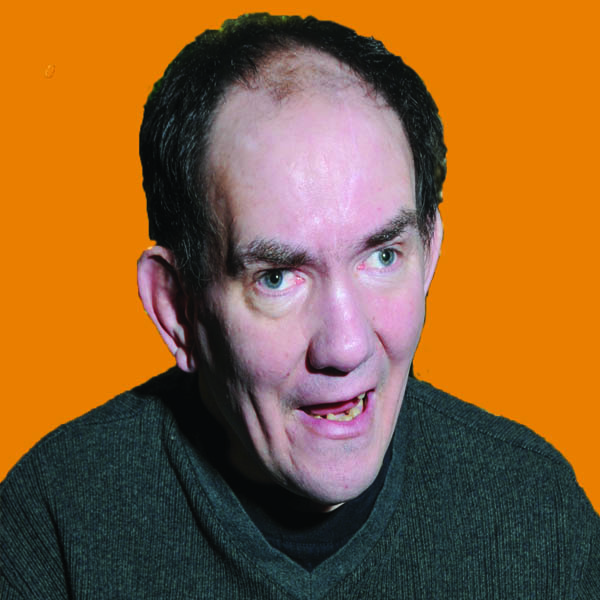 This year, Bobby, a client in the enhanced services program, celebrates his 30th anniversary at Merrick. Over the years, Bobby has witnessed a great deal of change at Merrick, and personally has changed as well. Upon his initial enrollment, he required a high degree of behavioral support and was isolated from others. Throughout the years, Bobby has worked with many caring supportive Merrick and home staff members who have helped him to get where he is today. Now, he jokingly interacts with his favorite staff daily. One on-going inside joke is giving them nicknames. He calls Nathaniel "Charlie" and Dede "Theresa."
With encouragement from the staff, twelve years ago, Bobby started earning his first paychecks on the crew that picked up headsets from Northwest Airlines. Today, he chooses to do his favorite job: pull tab shredding. He enjoys spending the money he earns to buy his own snacks. When asked which part of the day is his favorite, Bobby enthusiastically said, "riding the bus to work!" When he is not at Merrick, Bobby enjoys listening to the music of Johnny Cash and looking at pictures of important people in his life. He has an excellent ability to remember people from his past.
While Bobby still needs much support from Merrick staff, he has grown from a person who had minimal interactions with others, to a person who is in our hearts forever. With the right supports in place, Bobby can and has achieved much more than society may have thought possible. Bobby's story demonstrates the motto of our enhanced services program: "being prepared for daily challenges and achieving the best outcomes possible."