Client Spotlight | Chris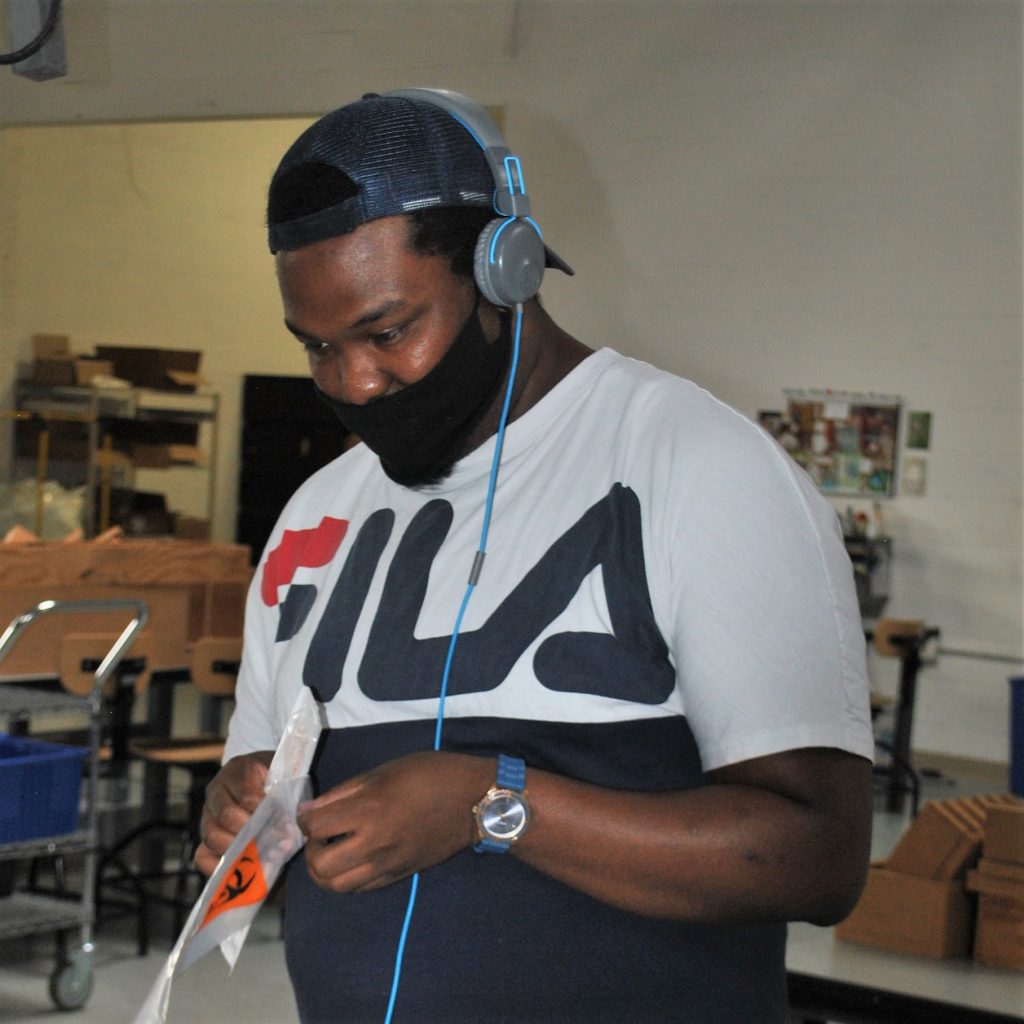 An expert in onsite services, Chris has been part of our center-based workforce since 2018 and spends most of his workdays performing various light assembly and kitting tasks. From assembling greeting cards to bundling x-ray cassette covers, to packaging COVID-19 tests, Chris has done it all.
Prior to enrolling at Merrick, Chris worked several jobs including jobs at Goodwill, Episcopal Homes of Minnesota, and a local golf course. But none of it seemed to stick. When Chris learned that he could receive solid support services by enrolling at Merrick, he was all in. After over two years of receiving services, it is safe to say that he made a good decision. He is proud of the money he makes and the sense of freedom that comes with a steady paycheck. Though often described as a sweet and shy young man, Chris doesn't hold back on calling attention to new clothes or shoes that he purchased with his own money!
Apart from the joy of having his own spending money, Chris enjoys the chance to occasionally go on "field trips" and enjoys engaging with his peers. But most days, he is content to put his best effort forward on whatever work order he is asked to do. As long as he has his headphones and John Legend singing sweet tunes into his ears, Chris is ready to give his all to the task at hand.
Though he dreams of being a millionaire, for the present Chris is content with life as it is. In his spare time, he can most often be found playing video games in the comfort of his home. Like many young adults, Chris doesn't know what the future holds, but can say with certainty Merrick's part in his journey is far from over.