Client Spotlight | Tim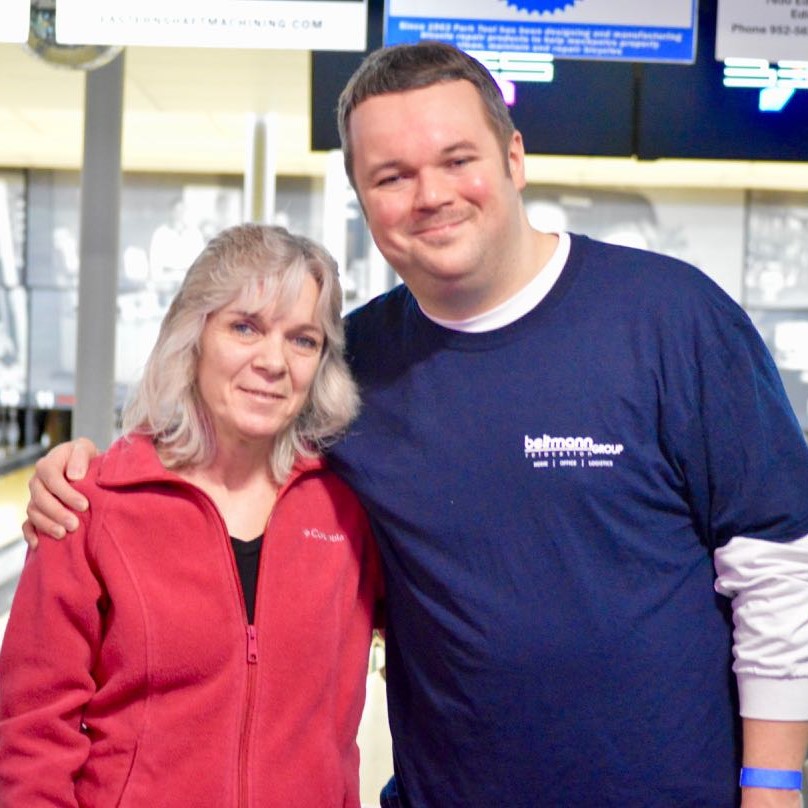 From a very young age, it was apparent to Tim's mother, Cindie, that he was different from his peers as he experienced frequent outbursts in the classroom. Tim would repeat kindergarten twice, and Cindie would endure two and a half years of overwhelmingly negative school reports before a diagnosis of autism would be made. Shortly after his diagnosis, he was transferred to a specialized school program. Initially, Cindie worried about placing her son in a program alongside children whose disability was more noticeable, but within a month she was relieved because Tim was not only doing better in school, he was excelling in it.
Upon first enrolling at Merrick after high school in 2006 at the age of 21, Tim chose to work onsite at Merrick where he performed light assembly tasks, but it was his involvement in Merrick's Self-Advocacy program that would have the greatest impact. To his amazement, it was not long after joining a Self-Advocacy group that Tim was nominated and elected as president. He had never been president of anything before! In the years that followed, Tim repeatedly found himself speaking at places and in front of people he never thought possible: legislators at the Minnesota State Capitol, members of the Minnesota Governor's Council on Developmental Disabilities, and fourth-grade students at local elementary schools.
After six years of working onsite at Merrick, Tim was ready for a change. With the guidance and support of our employment services team, he was soon independently hired part-time by Gordmans where he worked in the stockroom. A couple years later, Tim once again experienced restlessness at work and wanted something more challenging to occupy his time. That's when he first learned about and was soon hired by Beltmann Relocation Group in Roseville, MN as a digital imaging assistant.
From the beginning, Beltmann and Tim were a perfect match. His love for technology along with the consistency of the job and the amazing coworkers and leadership team at Beltmann helped create an environment that both validated Tim's strengths and encouraged future growth. Even as the work slowed, Beltmann continued to be interested in Tim and asked him to consider staying with the company, in a different position. When asked about his professional goals, he expressed to us a desire to work with phones. Soon, he was doing less digital imaging and devoting more time to answering the phone at Beltmann.
Outside of work, Tim has no shortage of hobbies to occupy his free time. Whether it's kayaking down the Chicago River, vacationing in Las Vegas, or taking a trip to Duluth, MN, Tim is always up for an adventure as long as it includes his mother, Cindie, and PCA and long-time friend Paul. When not traveling, Tim enjoys participating in a local bowling league, making frequent visits to the Science Museum of Minnesota, and taking afternoon walks with his mom.
As he looks back on his journey thus far, Tim is quick to acknowledge the many people whose guidance and support helped him become the success that he is: his mother, his teachers, his supervisors, and his support staff at Merrick. At the same time, he also acknowledges the part he played in his own success. According to Tim, "The best person to help you is you." More and more, Tim has come to realize the power of his own words, and is amazed at how far he has come. But the journey is far from over. Tim knows this, but instead of feeling anxiety, he feels calm, because he knows he will not be traveling alone.