Philip K. – Client Spotlight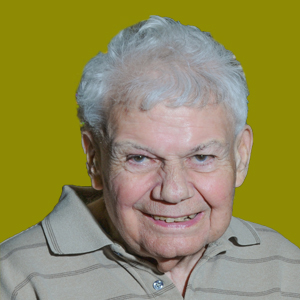 Philip is a kind, soft spoken, gentle man who was born in Miami, Florida in 1934. Philip did not attend any special education classes growing up, as they did not exist when he was a child! Instead, his loving and supportive parents hired tutors to assist with Philip's education. They even found a special private school for Philip, a challenge in the 1940's, that he was able to attend through the age of 15.
Philip's father was very involved in their community. He helped Philip get a job as a bank messenger in Miami, where he successfully worked for 20 years. During those two decades, the only time Philip missed work was when his father passed away. In 1985, Philip moved to Minnesota. He lived with his brother and sister-in-law until he moved into a supported living program in Ramsey County. He currently resides at Axis where he lives with roommates, including his significant other.
On November 16, 2006, Phillip enrolled for services at Merrick. He quickly made friends and became involved in self-advocacy. He jumps at the chance to go to the Capitol to meet with his legislators, likes to learn new things at conferences and workshops, and participates in internal self-advocacy activities. His friends value his friendships because he is quiet, sentimental, compassionate, sensitive, insightful, witty, and humble.
Currently, he works in Utility Services where he happily spends his time shredding expired pull tabs to earn spending money. He is prompt, dependable, and puts in a good day's work. Earning money, enjoying friends and family, continuing to be a learner, and having opportunities to try new ventures—–he is living the good life in his 70's!