Onsite Work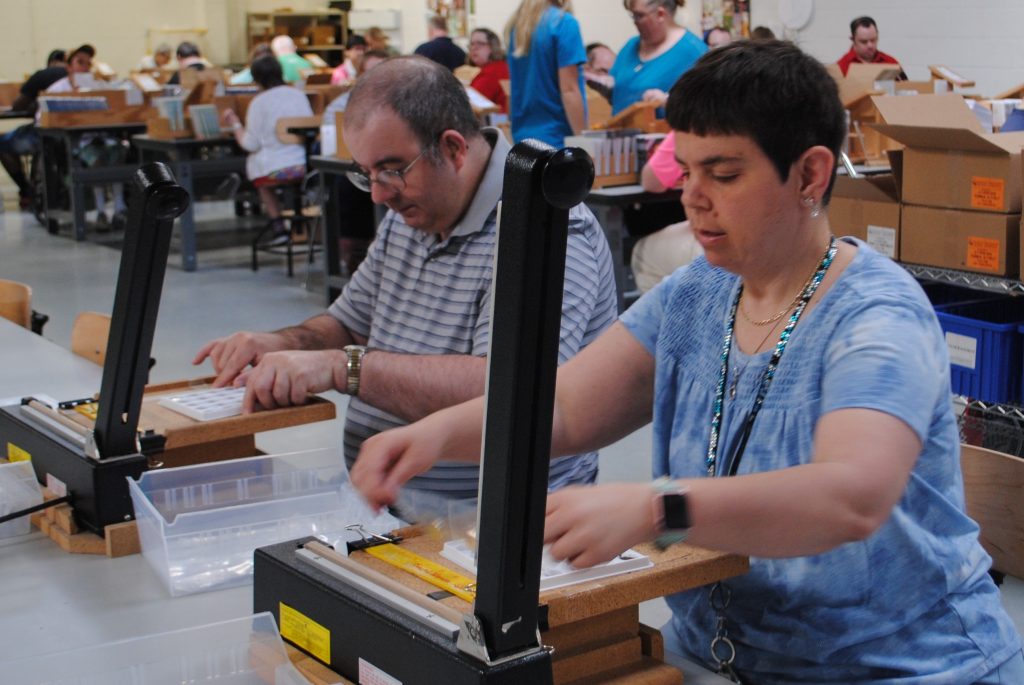 Merrick partners with local business to provide onsite light assembly and packaging work at our Vadnais Heights location. This is a great option for individuals who desire consistent work, in a comfortable and welcoming environment with supportive staff.
Benefits of choosing to work onsite at Merrick include:
Physical engagement and experience completing work tasks on a regular and consistent basis. 
Having more hands-on chances to actually engage in work and to do so in a physical manner is helpful because most clients benefit from having more opportunities to learn something and most positions that clients obtain in the community are more physical in nature.
Receive training and assessment from staff in a setting that is as much like that of the general work force as it can be, however also allows staff more control to apply a person centered approach in identifying a client's interests, skills, preferences, needs, etc., and when training clients to develop skills pertaining to interpersonal communication, active listening, proper hygiene, being a team player, appropriate attitude, social boundaries, and customer service, etc.
Gain more information and knowledge about preferences, needs, interests, etc., that are needed to make good decisions based on informed choice.
Complete meaningful work on a regular, earn a paycheck, and be around friends with similar interests.
Facility-based work production and offsite work crews (5-30 hours per week); community integration; direct and indirect therapies including occupational, horticulture, music and pet therapy; arts and crafts; sensory integration; social and recreation; positive behavior support planning; augmented communication including assistive technology and American Sign Language; and enriched staff to client ratios to perform ADLs. Clients have access to multiple structured work and activity settings and individualized strategies and schedules to promote optimum achievement of outcomes.
For enrollment information, please contact Program Director, Robin Mallek at robinm@merrickinc.org or 651-789-6236 or complete our admission inquiries form.