Ambassadors for Respect (A4R)
"You taught us not [to] be afraid of being different." – Student
"It is an important message that kids need to hear over and over again." – Teacher
About A4R
Ambassadors for Respect (A4R), a program of the Minnesota Governor's Council on Developmental Disabilities, is an anti-bullying campaign for fourth grade elementary school students that provides self-advocates an opportunity to develop their leadership and presentation skills.
Program Goals
Intended outcomes for individuals with developmental disabilities are an increase in independence, productivity, self-determination, and community integration and inclusion. Concurrently, students who participate in Ambassadors for Respect workshops learn about the importance of including others, using people-first language, and being an advocate for oneself and others.
Measurable Results
When first launched in 2013, Ambassadors for Respect gave 11 presentations at three local elementary schools reaching 345 fourth grade students. In 2019, 991 students participated in an Ambassadors for Respect workshop.
During the 2021-22 program year, 5 clients from Merrick participated in A4R reaching a total of 219 students from 5 elementary schools. It had been 3 years since in-person classroom visits were allowed due to the COVID-19 pandemic. See below for a full impact report.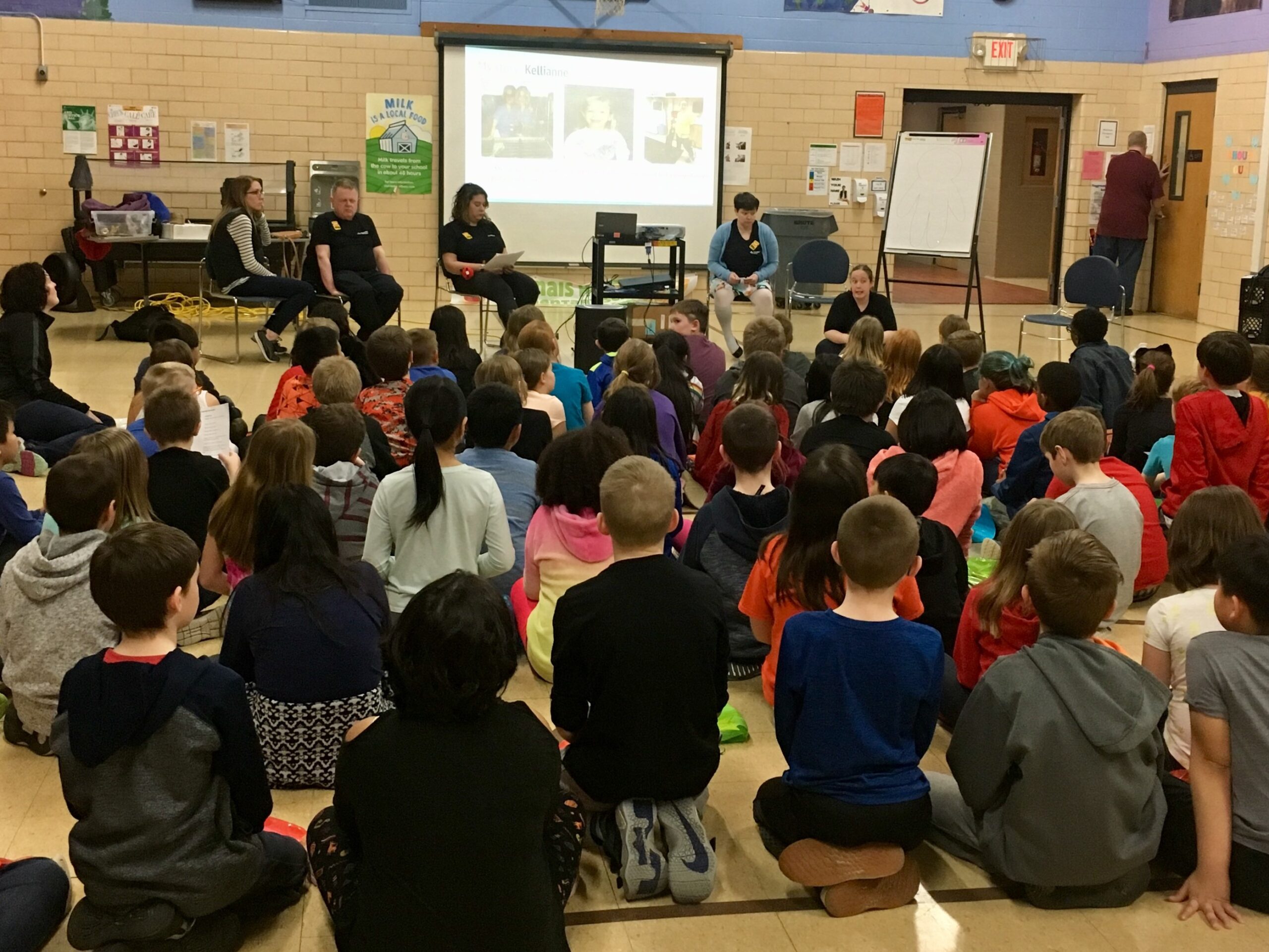 An Award-Winning Program
Ambassadors for Respect has received numerous awards for its innovative approach to the problem of bullying: The Arc Minnesota's Community Innovation Award (2014), MOHR's Life Enrichment Award (2018), and a Minnesota State Government Innovation Award (2019).
Contact Us
If you are interested in learning more about Ambassadors for Respect, please contact Danea Davis at DaneaD@MerrickInc.org.