Self-Advocacy
What is Self-Advocacy?
Merrick, Inc., is considered an industry leader in the State of Minnesota, in part, due to our commitment to self-advocacy. In 1997, six self-advocates started the initial Putting People First group hosted at Merrick. Today, there are three self-advocacy groups that meet weekly with 75 active members. Annually, each group elects officers and staff advisors from Merrick provide an auxiliary role. For many years now, self-advocates have made countless presentations to schools, civic organizations, disability groups, conferences, and workshops. Self-advocates believe that self-advocacy is not just an activity or something that happens in a group, if you are speaking up for yourself – you ARE a self-advocate. It is a life-changing experience.
Merrick is well known for providing opportunities for self-advocates to express themselves and learn and encourage their peers to pursue their goals and dreams. Self-advocates at Merrick have focused their efforts in the following four areas:
Public Awareness
Legislative Efforts
Voter Rights
Serving on boards, committees, and workgroups
"The self-advocacy program [at Merrick, Inc.,] has not only sensitized and educated me on a number of issues relating to the unfair stereotyping of individuals with disabilities, but by having this program, Merrick has empowered individuals with disabilities … the Self-advocacy program ensures that it is more difficult to continue to treat individuals with disabilities as the forgotten minority."

U.S. District Court Judge Donovan Frank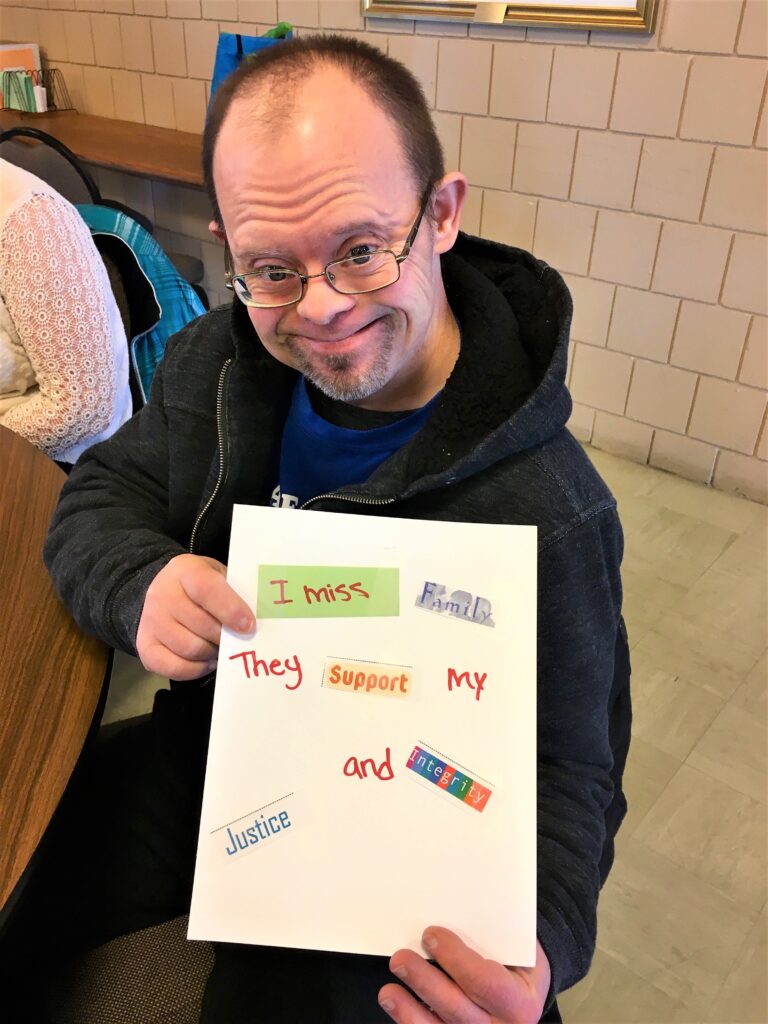 Introducing: Virtual Self-Advocacy
Join us for virtual Self-Advocacy! Everyone is welcomed. You'll have the opportunity to see some familiar faces and engage in meaningful discussions. Self-Advocacy meetings will be held every Thursday at 10:30 to 11:30 am. You can connect to the meetings using a smart phone, IPad, Tablet or Laptop. If you don't have a device with a camera you can call in for the audio only option.
If you would like to join the meeting, contact Donnally Moua at DonnallyM@MerrickInc.org and she will email you the Zoom link. You may also choose to join the meeting by calling (312) 626-6799 at the appropriate time and entering the Meeting ID: 933 1838 3837.
It is very easy to access the Zoom meeting through the link. For those who would like to sign on early to be sure their devices are working, Donnally will be on at 10:15 am to provide assistance.