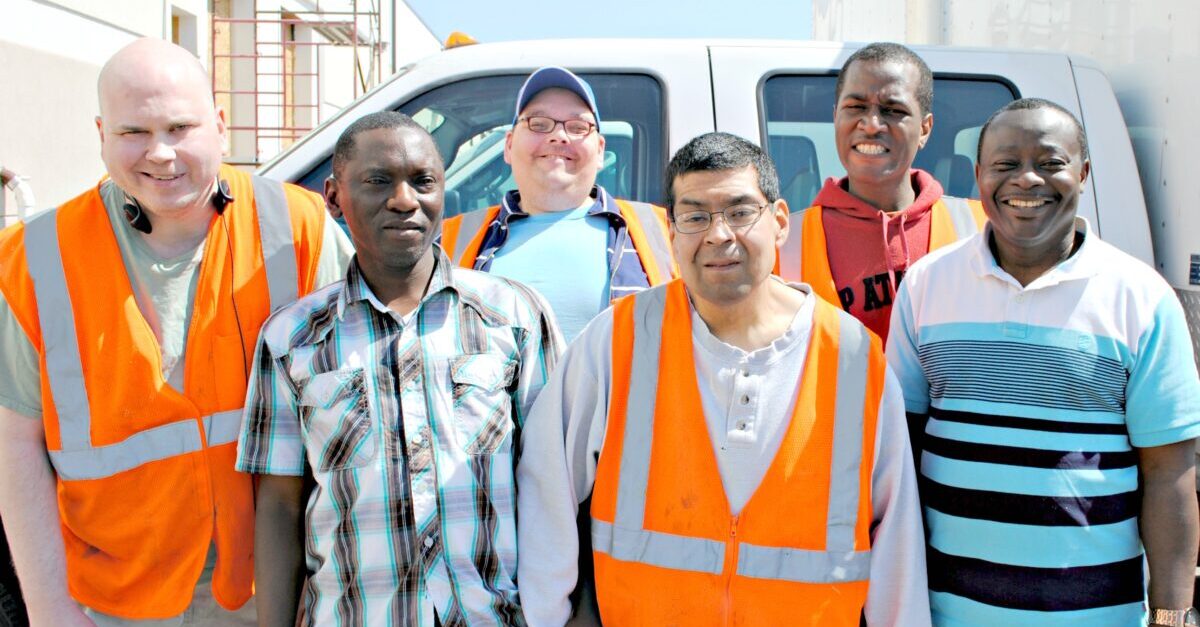 Plastic Recycling
Our Plastic Recycling Program provides meaningful work for 28 clients while diverting nearly 1 million pounds of plastic from local incinerators and landfills every year. We contract with businesses for regular pick-ups and accept plastic from the public at our 3210 location. For more information about plastic recycling, please contact Marissa Jenson at (651) 789-6218 or marissaj@merrickinc.org. You may also complete our Plastic Recycling Form.
All plastic must be clean, dry, and free of food residue.
We accept all colors of:
Pallet wrap & stretch film
Case overwrap
Product wrap
Garbage bags/liners
Toilet paper/paper towel/water bottle wrapping
Salt bags
Ice bags
Bubble wrap & packaging air pillows
Non-paper bubble mailers & other plastic mailers
Grocery/retail bags
Ziploc & other resealable food storage bags
Bread bags
Cereal/pasta bags
Dry cleaning bags
Newspaper sleeves
Produce bags
Carpet overwrap
Furniture foam wrap
Heat sheets
Mattress bags
Wood pellet bags
We can't accept:
Wet material
Hard plastic (e.g. water bottles)
Pallet strapping
Freight/shipping air sacs
Material containing nylon (sometimes looks like a grid in the plastic-common in pet food bags & freight/shipping air sacs)
Biodegradable/compostable bags or film packaging
Adhesives
Sticker backing
Organic material (including paper & cardboard)
Frozen food bags
Pre-washed salad mix bags
Six-pack rings
Aluminum-lined and/or metallic-looking packaging (e.g. Chip bags & candy bar wrappers)
Rubber
Metal
Please remember that if material doesn't stretch and you cannot poke your finger through it, we cannot recycle it. We do not accept hard or crinkly material. A majority of what we recycle is #2 and #4 material.